Summer is always my fave part of the year. It's not that I don't like rainy days, I do, but most of the time I feel gloomy and lazy. Well, I kinda like to just lazy around the house, do nothing but eat and sleep during rainy season. That's when I start to get all flabby and fat,lol.
As early as now, I'm planning on some summer escapade. I badly need a vacation from all the stressful online work I've been doing this past year. Besides, a mom needs to have some "alone" or "me time" at least 2 or 3 times a year. Yeah, that's all I'm asking, not too much eh, but I know the household will be in chaos when I get back. At least, I had some time off away from every single and little things that makes me old and weary. So, when I get back, I know I can take the stress coz I have been somewhat renewed by a few days of vacation.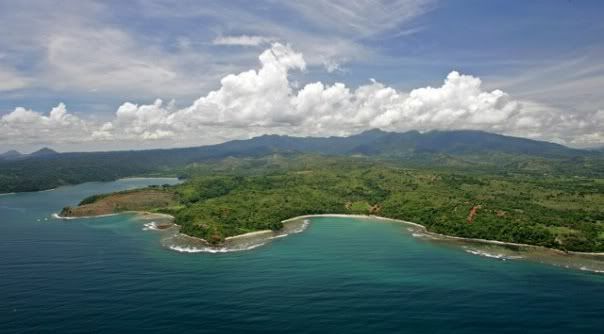 By now, you might be thinking – "why would a mom leave her kids and husband at home and she goes off on a vacation?". Well, if you were in my shoes, you'd be longing for one, even just once, to relieve you of stress, wrinkles and more stress. Please don't think I'm selfish or a bad person coz I'm thinking of going off somewhere without my family. If you know me, really know me, you know I can't live without my family much less be far away from them even for a few hours. But then, stress is something that needs to be conquered/resolved. I am just thinking of having the time of my life in some island, but, I know myself.. I'd be hurrying back home simply because I can't stand being away from my family for even just a day.
Anyway, to continue Dream No. 2, sorry this has gone way too long, lol… I'm placing Anvaya Cove in the 2nd spot on my wish list..
Anvaya Cove is a place where "mountains meet the sea". A perfect hideaway for someone like me who needs a break from all stress and sadness. I could live there! With my family, this place will be a heaven on earth!
I can imagine me in a cabana, writing while enjoying a tall glass of lemonade and in my  purple top and pink shorts (lol)… Though I said I'd leave work and stress at home, I can't simply pass up the opportunity to describe what I see all around me, thus, my loyal netbook will come in handy. A beach with mountains around it, is an awesome sight I want to put in writing.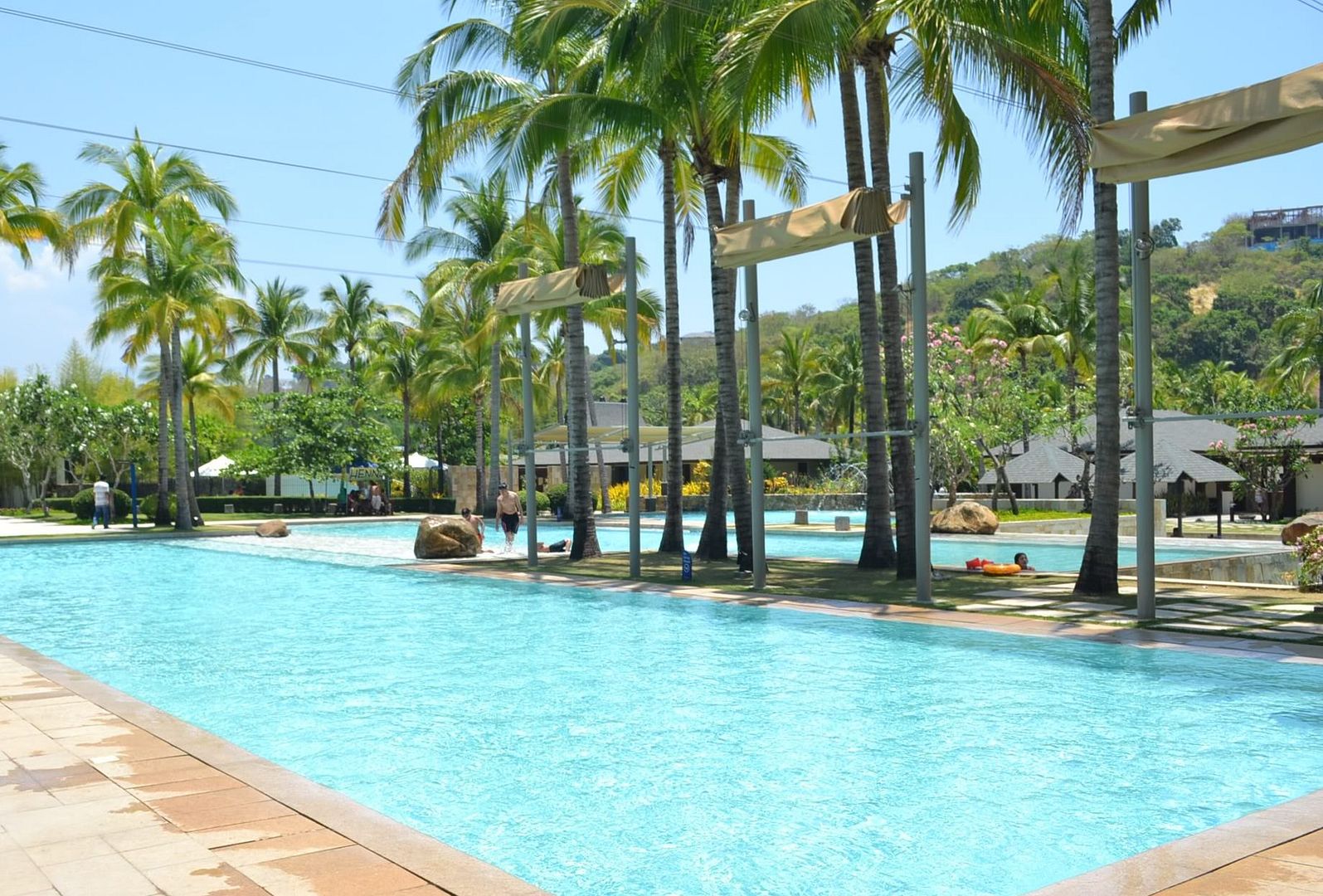 Sometimes, when life in the city isn't working out, Anvaya Cove will be one of the few places I'd love to be. The place seems beautiful and serene. Again, I would love to live in a place like this. Kids will be most happy exploring the forest and trees and tiny insects!
On Sunday, February 19th, 2012, Anvaya Cove will open it's doors to the public for those who would love to visit and /or inquire about the membership. I just hope that hubby doesn't have plans that day so we can take a breather and relax a little. You can check them out too. There will be activities and lots of fun!
Take a vacation and feel the air at Anvaya Cove! I would love to be there on Sunday 🙂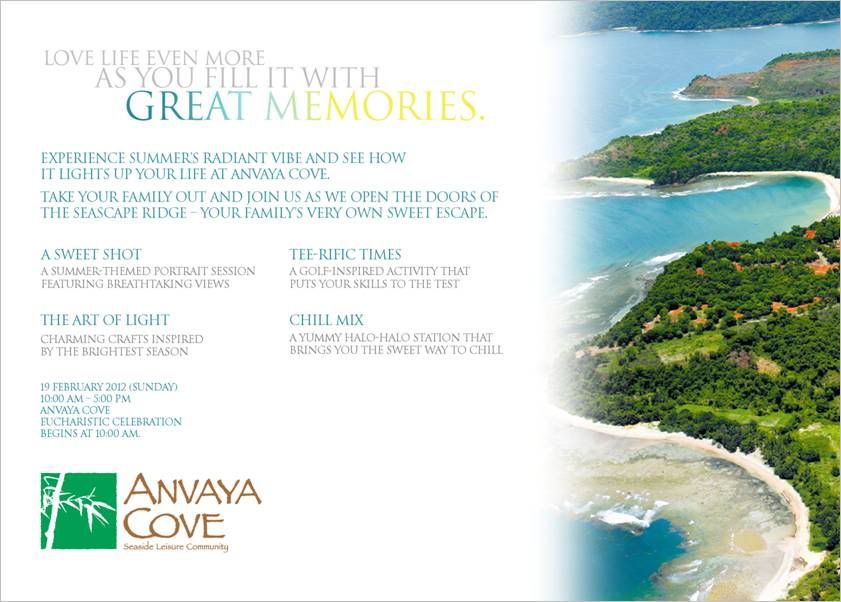 ** Photo credits from Ayala Land Premier
Hits: 70